Is it hard to find a selfless good deed? The idea of giving without getting in return might sometimes be difficult - but why shouldn't we benefit from doing something good! It's great knowing that you've made a positive difference to someone or something. Whether you've started switching off lights in your house or you now have showers instead of a bath, there are some ways you can help the environment and your finances by choosing a 'greener' or more ethical approach.
1) Support ethical companies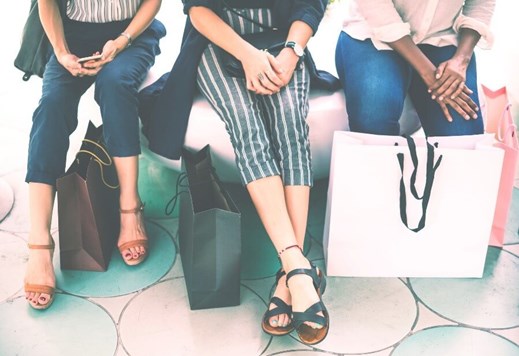 A good way to help the environment and your wallet is to cut back on the things you buy. If you do need to buy something new, there may be ethical alternatives out there for you to consider.   
It's not always easy to know which brands and products are ethical. Something you think is good for the environment may actually be tested on animals. Because ethical is such a broad term it could mean different things to different people. So, make sure you do your research before you head to the nearest shopping centre.
If you want to be more aware of the brands and products you are using and how you can switch to something more sustainable, you could use a site like TheGoodShoppingGuide.com to help you find the best ethical companies and how they are trying to make their products 'greener' and more sustainable.
Take Adidas, for example. Following the success of their ocean plastic shoe, they have pledged to use only recycled plastics by 2024 and stop using new 'virgin' polyester in all their shoes and clothing – they even replaced their plastic carrier bags with paper ones!
ASOS, one of the largest online fashion stores, is also a good example of green behaviour as they've teamed up with a range of eco-friendly brands that provide a range of clothing, accessories and beauty products that all come from sustainable sources.
Can buying ethical products be more expensive? Contrary to popular belief, it's not always expensive to shop ethically. You just need to do your research.  
Companies that score highly on GoodShoppingGuide.com are not as expensive as you might think. Take a 50ml moisturiser from the Green People (one of the top scoring companies – 100/100) they are selling for £18.50 but a similar product from Benefit (they didn't score as well, 46/100) costs £34.00.  So, there are options out there that could save you money, you just need to know where to look and be open to different brands.
Bea Johnson is hailed as a zero-waste guru by cutting back and shopping ethically since 2008. Bea and her family produce (practically) zero waste from their household.  Her website zerowastehome.com gives practical tips on how you can 'Refuse, Reduce, Reuse, Recycle and Rot (and only in that order)' which is her family's secret to reducing its annual rubbish into a jar!
2) Choose a bank with ethical values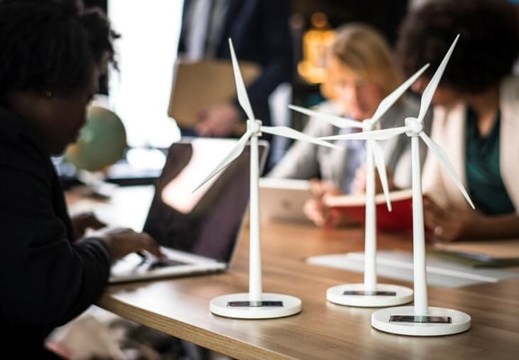 Whether you're looking for a current account or savings account, finding one to look after your money in an ethical way isn't hard now that there are so many new options for us to consider. App-based bank Monzo, has been named a best buy, joining the likes of Triodos Bank, Ecology Building Society, Charity Bank, Co-Op Insurance, Ecclesiastical Insurance, Royal London and Aviva – having all received positive reviews from Ethical Consumer.
Ethical Consumer is an independent, not-for-profit co-operative which was founded in 1989 in Manchester. They rate companies out of 15 and look at how transparent companies are about who they lend to.
The 'best buy' companies are those who are based online or via an app. They know that they can give their customers what they want by being open and honest about their ethical practices.
 3) Stop wasting food & grow your own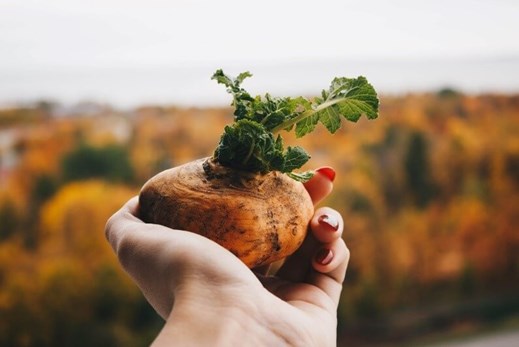 According to RecycleNow, around 7 million tonnes of food is thrown away by households in the UK every year, and most of it could have been eaten.
A good way to save money and reduce the amount of food waste is to plan a menu at the start of the week, only buy exactly what you need and freeze any leftovers. This means that nothing is left to go mouldy at the bottom of the fridge which will also help to reduce harmful greenhouse gas emissions.  
You're never going to stop all food waste, but you can limit it by creating your own compost heap for items such as egg shells, banana skins and the contents of your tea bags – as some tea bags contain plastic. If you have a garden, it's an ideal way of putting nutrients back into the soil and it should thank you for it when you see the flowers starting to bloom.  
Growing your own food is also an option. There are lots of websites that can tell you how to do this and when it's the right time of year to plant seeds, depending on what you want to grow. Whether you choose tomatoes, peppers, runner beans or just a selection of herbs – Its more satisfying to eat your own home-grown food than if you bought it from a shop, and it's cheaper!
If you don't have the time or space for growing your own, buy locally or even better buy direct. Look up a local fruit farm and pick your own. Not only can this be a fun day out (weather permitting) you'll probably get more use of the fruit you pick as you'd be silly not to sample the goods you've just spent time picking!
4) Buy used, Beg, Borrow and S….(OK, so don't steal  - that's not condoned behaviour!)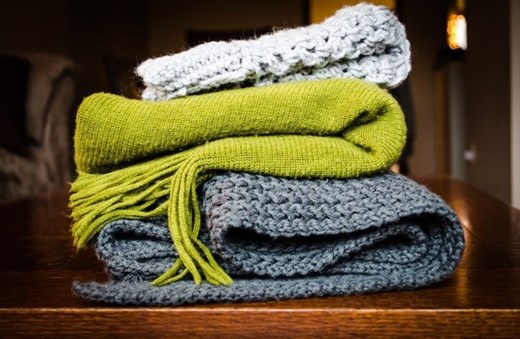 A simple way of helping the environment and your finances at the same time is to not buy something new. If you need another chest of drawers, curtains, or a new lamp, ask yourself, could you fix what you already have before going straight for a brand-new replacement?
If it's not fixable, then try looking at other options. You could upcycle or try looking in local charity shops that could sell just what you are looking for at a fraction of the price. And online sites like FreeCycle, Craigslist or even the Facebook Marketplace could all be places to look before you fork out your well-earned cash on a brand-new version. 
If you don't want to buy, how about borrowing? If you need a ladder or a hedge cutter, chances are someone in your neighbourhood has one laying patiently waiting underneath an old bike in their garage, so go ask around or use a community social website like Nextdoor.co.uk – you could save money and make new friends and if you don't ask, you don't get.   
5) Turn off lights and unplug electronics!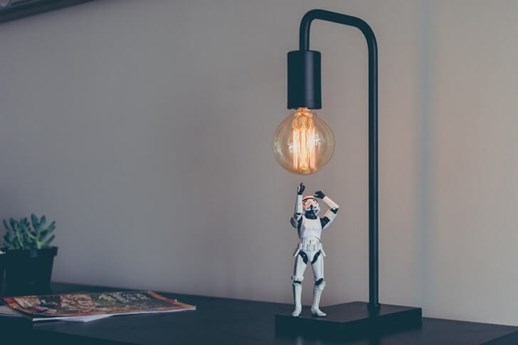 Not turning off lights after leaving a room can be a big bug bear. Did you know that leaving a single light on constantly could cost you approximately £143 a year?
confusedaboutenergy.co.uk pulled together a list of lightbulbs and worked out the annual cost if they were left on all day, compared to being left on for just 6 hours - and the results are eye opening! It should definitely make you want to turn off the lights when you leave the house in the morning, or at least buy a timer!

The green brackets are CO2 emissions.
The centre for sustainable energy (CSE) also suggest that a halogen bulb that costs £2 could last approximately 2,000 hours, but a compact fluorescent lightbulb (CFL) costs £4 could work for around 10,000 hours! LED lights, although more expensive could last up to 25,000 hours so you'd use less energy and get a bigger saving in the long run! We're off to the shop!
You could also look at getting solar panels or switching to a company which provides renewable energy like Bulb.
6) Drive less – walk or cycle more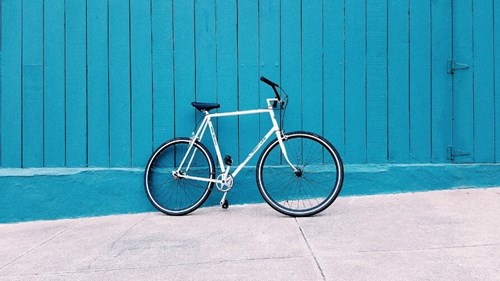 If you can give walking or cycling a try, not only could it improve your health, but it could also help to reduce greenhouse gas emissions and decrease your carbon footprint. 
Riding a bike or walking to work can save you money on your commuting costs (car park, petrol, train or bus fare) and both are pollution-free modes of transport. Bikes reduce the need to build, service and dispose of cars and cycling 10 km each way to work would save 1500 kg of greenhouse gas emissions each year. It could also make that pricey gym membership unnecessary, too.
If walking or cycling isn't for you, how about car sharing? Sharing a car to work with a colleague or friend can help save you both money. You could also look at using sites like liftshare.com/uk, where you can find people who are travelling in the same direction as you and help to cut the cost of your journey.
7) Say no to plastic containers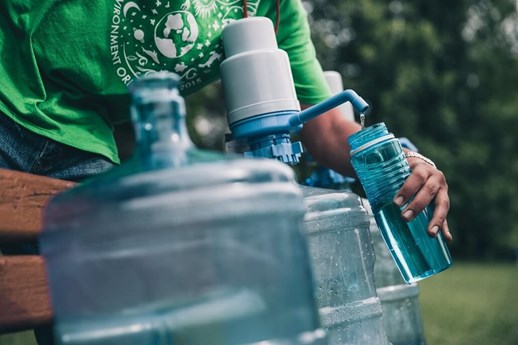 Just a simple thing like re-using a water bottle or, buying an eco-friendly re-usable bottle can help to eliminate the amount of plastic waste ending up dumped across the country.
Morrisons have introduced bring your own containers to Market Street, when buying meat and fish rather than their own packaging. They have signed up to WRAP's UK Plastic Pact, which is an industry initiative designed to change how businesses use plastics and prevent plastic pollution. 
According to treehugger.com, 50 billion bottles of water are bought each year and 80% ends up in landfill. This causes a huge amount of pollution and unfortunately, it also ends up in our oceans, which severely affects the natural habitat of the creatures that live there. Since Blue Planet II aired, it has caused a huge surge of people who want to help and protect the environment. Campaigns such as 'Take 3 for the sea' which encourages people to take three pieces of plastic away from the beach, whenever you visit (as well as your own rubbish!) are a great way to get everyone involved.
8) Meatless Monday, or Tuesday or Wednesday…whatever day is good for you?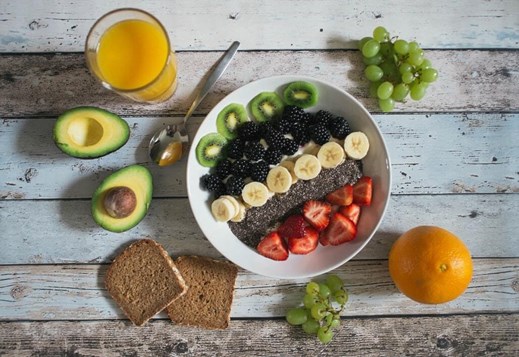 Meat Free Monday is actually a thing. There are 44 countries currently involved in this movement and its continuing to grow. Paul McCartney introduced it to the UK as a way to help get people healthier and to save the planet. And reducing the amount of meat on the menu could also cut the cost of your weekly shop.
Taken from the website meatlessmonday.com, meat production accounts for nearly 15 percent of global greenhouse gas emissions, making it a major driver of climate change, and livestock agriculture uses a disproportionate amount of the world's fresh water, arable land and fossil fuel.
American financial blogger, G.E. Miller, wrote about how he became vegetarian and saved money. He talks about the health benefits of changing his diet and also gives fun facts about how sustainable it can be to choose veg over meat. You can produce 30,000 pounds of carrots on an acre of farmland, but only 250 pounds of beef!  
9) Cut down on water usage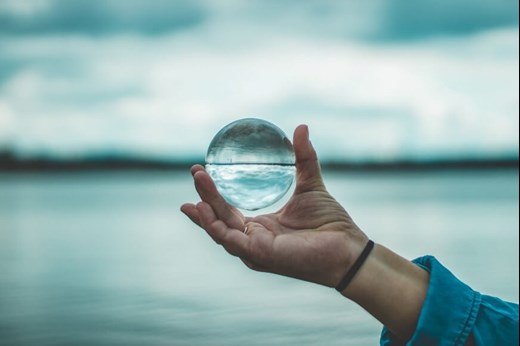 A report from The Energy Saving Trust says that, every year, more than 740 billion litres of water – enough to fill 300,000 Olympic-sized swimming pools - is flushed down the loo.
You can reduce the amount of water your household uses by buying a dual flush. Some toilets can use up to 13 litres of water in one flush – but a dual flush will allow you to reduce the amount of water used to as little as 6-9 litres. 
During summer months, we may experience a long spell of hot weather which inevitably means a hosepipe ban and being asked to cut back on the household water we use. Examples like taking a quick 4-minute shower instead of a bath which could use approximately 80 litres of water and re-using 'dirty' water in your garden, are just a few ideas that have been suggested – but this doesn't just have to be during the (few and far between) hotter months. 
If you do have the space available, consider purchasing a water collection tank (water butt).  You can collect rain water and then use it in your garden (along with your home-made compost heap!) You could also use a watering can instead of a hose to help reduce the amount of water you use whilst ensuring your plants get the water directly where it's needed.
Some people think that using a dishwasher is more expensive than washing the dishes by hand – but this isn't necessarily so as it uses less hot water than you would in your sink. It just depends on how often you wash up and how much hot water you use.  Hot water costs money so the less you use, the less you spend.
10) Open an Ethical Investment Plan with Wealthify
If you're not sure how to invest, then using a robo-investing service like Wealthify may be just the thing, as they can do the hard work for you.  Wealthify have just launched new Ethical Investment Plans, so you can invest money and help the environment at the same time, while staying true to your values. 
Wealthify Ethical Investment Plans aim to invest in companies that don't profit from activities which can harm society, people and the environment. Things like, tobacco, gambling, weapons and adult entertainment would not be considered appropriate for an Ethical Plan, whilst other companies that demonstrate strong environmental, social and governance (ESG) practices will be included. Some thematic funds will focus on investing themes such as gender equality (companies that strongly champion these issues) or green energy.     
You can start investing with Wealthify from as little as £1 and you can track your Plan performance 24 hours a day online, or using the Wealthify app.  The fees are clear and explained upfront, so nothing is hidden, and you can withdraw your money without charge if you ever need to.
Investing is a long-term commitment, and so is saving the environment! It won't happen overnight. If we can all make even the subtlest change in how we live day to day, we could all see the benefit in years to come for our future generations to follow.
Please remember the value of your investments can go down as well as up, and you could get back less than invested.