Toys that make a good investment
Toys aren't generally considered sound investments – particularly given the way some kids treat them – but if you can get your hands on the right ones and keep them in perfect condition, with a bit of luck, they might make you eye-watering returns that far exceed their original purchase price.
To get you into the Christmas spirit, we've taken a look at a few of the pocket money purchases from the past that have sold for outrageous sums of money, and some so-called collectibles that became worthless clutter.
Comic books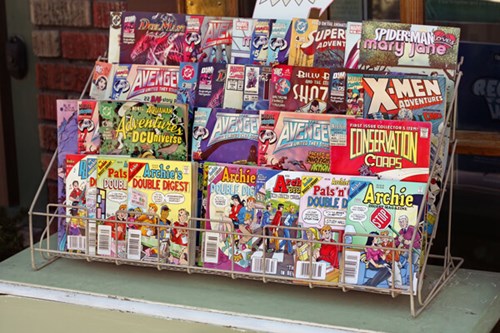 It doesn't take an expert to realise that 248,600,000% is an impressive return on any investment. That's what one canny comic book owner pocketed when they sold a first edition copy of Action Comics from 1938 (featuring the first ever appearance of Superman) for over £2.4m ($3.2m) on Ebay. Other comics to reach astronomic values include a 1939 copy of Detective #27 featuring the first appearance of 'The Batman' that fetched $1,075,500 (£808,185) and the first ever Marvel comic published in October 1939 that went for $350,000 (£262,000). All three comics originally retailed at 10 Cents.
Toy cars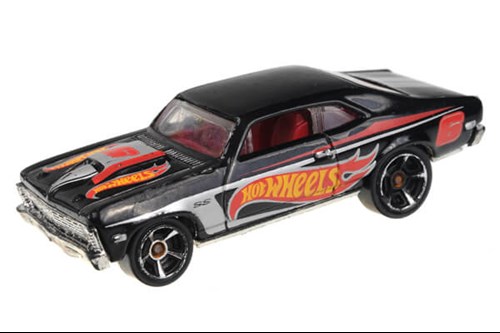 Ten-a-penny miniature cars clog up many a child's toy cupboard, but highly collectable versions can command huge price tags. According to CompleteSet.com the ten most valuable Hot Wheels cars ever made include models from the sixties and seventies and a collector's edition from the nineties that together will set you back over $100k (£75,000). The most valuable, a rare hot pink rear-loading VW camper van with surfboard accessory from 1969, commanded a five-figure sum in 2000. Not bad, given they originally retailed for around 99 Cents each.
Dolls & Teddy Bears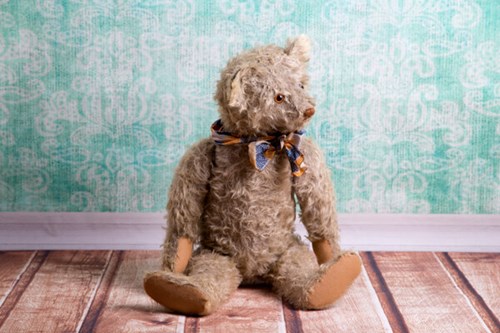 If your plastic childhood pals avoided having their limbs and heads removed by sadistic siblings, they could be worth a few quid.
A mint-condition original 1959 Barbie sporting black and white bathing suit fetched $27,450 (£20,731) at auction – a near 915,000% mark up on its original $3 (£2.25) price tag. Other valuable examples include the limited edition 2013 Marie Antoinette Barbie at $1,250 (£944) and the 1989 Pink Jubilee Barbie at $800 (£604) – a very handsome return!
It's not just dolls that can be worth a fortune. Good condition original Steiff bears dating from the early 1900s will set you back at least £25,000, and rare examples like the black Titanic Mourning bear, issued to commemorate the 1912 tragedy commands a price tag in excess of £90,000.
Collectors' cards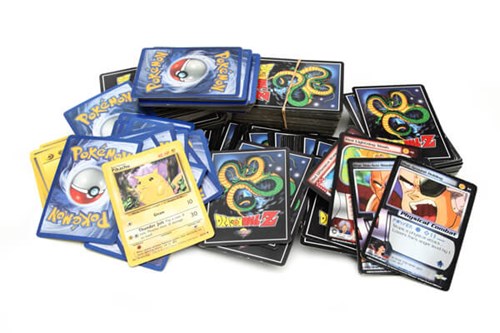 Back in the 90s, Pokemon cards retailed at around £3 for a pack of 10. Now, a full set of the first edition in top condition is worth a pretty penny – listings on Ebay range from £2000 – £20,000. Individual cards can be worth even more. If you own a series one 1999 'Charizard' holo-card, for example, it could fetch up to £3,000. The holy grail of cards is the Pikachu Illustrator card: one fetched £44,000 in 2016. Don't expect to find one lurking in your album though, as only around 39 were ever printed and few are thought to be in circulation today. Before Pokemon, came the gruesome bubblegum trading card series, Garbage Pail Kids, a firm favourite from 1985. They don't command the dizzying values of Pokemon cards, but individual rare examples, like 'Nasty Nick' (card 1a from series one in 1985) are listed on Ebay for £400 in mint condition – a reasonable return for a 12p investment over 32 years.
Star Wars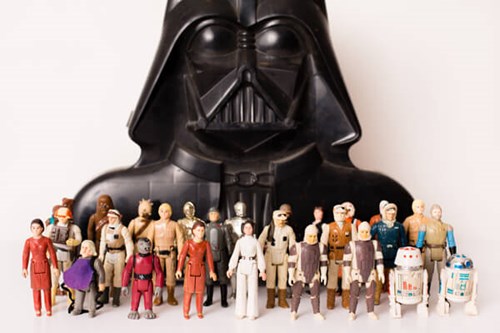 Even a seemingly ubiquitous toy franchise like Star Wars can produce items that command stellar price tags. *Spoiler alert* it's only the rarest and limited-edition figures that fetch the highest prices – not your old Millennium Falcon with the missing roof.
A mint condition, boxed 1979 Boba Fett figure (issued before Episode V was released), for example, will fetch around $2,000, (£1,500) while a 1977 '12-back' original collection Darth Vader or Ben Kenobi figure with double-telescopic lightsabre will set you back around $6,500 (£4,900) each. The unlikely winner of the most valuable Star Wars toy however goes to the 1977 Jawa figure issued with a vinyl cape which was later replaced with a cloth version. At an estimated $18,000 (£13,500) it would bring in an eye-watering 1,350,000% return on the original 99p price tag.
5 toys that didn't become collectable
Ty Beany babies: this once-frenzy saw would-be collectors scooping up millions of these tiny £3 bean sacks, but most bearly (sorry!) make back their original sale price today.
Cabbage Patch Kids: like Beany Babies, this range initially caused riots in shops over the festive season, and for a time they did change hands for hundreds of Pounds, but their value has since plummeted.
Happy Meal toys: these plastic promotional items won't make you rich, but in a few cases, such as the 1990 Super Mario Bros 3 five-piece set, they might make you the price of a few happy meals.
Furby: Although some have reportedly sold for hundreds of pounds, a quick Ebay search reveals rare mint-condition boxed examples selling for less than £50. 
Pogs: this 90s phenomenon saw people hoarding small cardboard circles like they were diamonds. Today you can buy thousands for a few quid.