Chances are. at some point you'll have wondered how much money you should have in your pension to enjoy a comfortable retirement.
But the issue is 'a comfortable retirement' will vary from person to person. So how much you should pay into your pension pot will depend on what kind of retirement you'd like.
How much money do you need in retirement?
Most people believe that you'll need less money in retirement, but this will depend entirely on your circumstances. With a rising cost of living, it might not be that straightforward.
Most commentary around this talks about reduced transport costs (as you'll no longer be travelling back and forth to work each day), and the fact that you might have paid off your mortgage by then. But if you're a remote worker who rents, then you may not see this drop in outgoings when it comes to your retirement.
If you've bought a home and plan to pay off your mortgage before you retire, this could free up a lot of money each month. But more and more people are buying houses later in life (the average age in the UK is now 341), and taking out longer mortgages that they may well still be paying in retirement.
Ultimately, how much of a difference retiring makes to your outgoings will depend on your lifestyle.
What should your retirement income look like?
According research conducted by the PLSA (Pension and Lifetime Saving Association) in 2019, 77% of savers don't know how much they'll need in retirement.2
To help with this, they created the Retirement Living Standards – three levels of expenditure to give you a better idea of how much you might want to have saved in your pension to achieve your perfect retirement. You can check these out below:
 

Single

Couple

Minimum – all your basic needs with some left over for fun

£12,800
(£14,300 in London)

£19,900
(£22,400 in London)

Moderate – more financial security and flexibility

£23,300
(£28,300 in London)

£34,000

(£42,400 in London)

Comfortable – more financial freedom with some luxuries

£37,300

(£40,900 in London)

£49,700

(£54,500 in London)
That should help to give you some idea of how much money you might need during retirement, but it doesn't really tell you how much you should pay to reach your desired figures.
Is paying into a workplace pension enough?
With a workplace pension, your employer needs to pay a minimum of 3% of your salary into one for you and you'll need to pay 5%. This makes your total contribution 8% if you don't change anything.
But is a paying into a workplace pension enough to retire on? Well, that depends on what you want from your retirement.
The contributions for auto-enrolment pensions (like these) are low, which means that each year you aren't having a huge amount paid into your pension. As an example, if you were on the average UK income of £33,0003, your annual pension contributions from both you and your employer would be just £2,640 (at the minimum of 8% of your salary).
Using our pension calculator, you'll be able to see that if you started paying £210 into a pension each month from the time you were 30 until you were ready to retire at 68 (for example), that could add up to £178,2864. That might sound like a lot of money, but if you tried to drawdown the average salary of £33,000 each year then you'd run out of money in just over 5 years.
Drawdown is when you leave your money invested in a pension while taking a regular income from it.
Because of this, it might be worth looking for more ways than a standard workplace pension to boost your future retirement funds. This could be a personal pension (that you open yourself and pay into as and when it suits you), or seeing how much the State Pension could give you.
How much should I pay into my pension?
There are so many individual variables to consider when thinking about how much money to pay into your pension. Some of the things that will determine how much you need include:
How old you are now
When you're planning to retire
The amount you're currently paying in
How much your employer pays in
If you have a personal pension already
Your National Insurance contributions
Investment performance
If you're planning to withdraw a tax-free lump sum at 55 (though the age you'll be able to do this will change to 57 from 6th April 20285)
In short, to understand how much you might want to pay into your pension, a calculator that factors in all your personal circumstances is probably your best shout. Our pension calculator allows you to input your own data and choose timeframes that reflect your situation, then forecast how much this could be worth by the time you look to retire.
"How much will my pension be worth?" and "how much will my pension pay?" are two questions that can easily be answered by using a quick pension calculation. However, it's worth noting that all these figures will be forecasts, so they might not be entirely accurate. This is because pensions are invested in the stock market, and their performance can go up and down.
Nonetheless, they could give you an idea of whether you're on track for the retirement you dream of.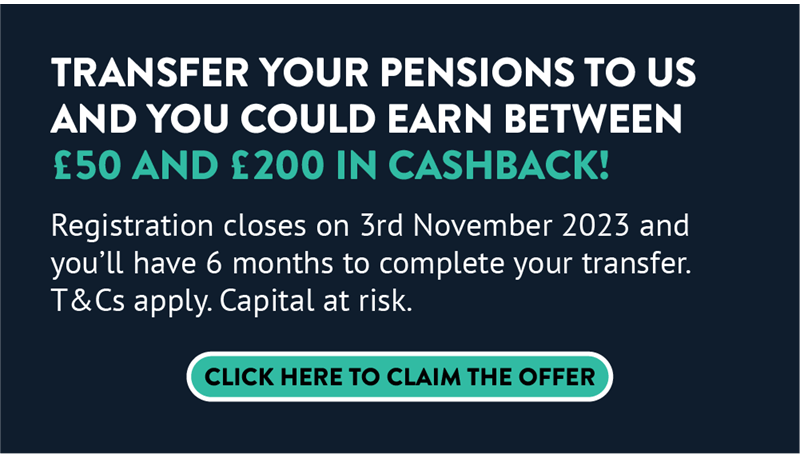 This is the projected value for a Confident Plan (Medium Risk Plan) with an Original theme and doesn't include tax relief. This is only a forecast and is not a reliable indicator of future performance. If markets perform worse, your return could be £108,642. If markets perform better, your return could be £341,073. Values correct as of 04/07/2023
With investing your capital is at risk, so the value of your investments can go down as well as up, which means you could get back less than you initially invested.
Pension calculators only provide forecasts and not a reliable indicator of future performance.
Wealthify does not offer advice, if you're not sure whether investing is right for you, then please speak to a financial adviser.