The East Midlands, London and Wales all have something in common. They are the top savers in the UK according to the Regional Savings Index (RSI), a new study by online investment service, Wealthify.
Launched today, the Regional Savings Index analyses the state of Britons' savings relative to their wages, revealing the average number of weeks' buffer individuals in each region have saved in relation to their annual salary.
Nationally, Britons have the equivalent of four weeks of their salary in savings, a good deal lower than the three months recommended by most financial planners and experts, to protect yourself against life's little surprises.
Across the regions, there are big discrepancies in the level of savings held by individuals. East Midlands tops the index with eleven weeks' salary in savings and London comes in a close second with nine weeks'. At the other end of the scale, the North West and Scotland were the most alarming regions with just two and three weeks' worth of savings respectively.
| | | |
| --- | --- | --- |
|   |   | Total savings represented as number of weeks' worth of annual salary |
|   | National average | 4 |
| Regions | East Midlands | 11 |
|   | London | 9 |
|   | Wales | 6 |
|   | East of England | 4 |
|    | North East | 4 |
|   | South West | 4 |
|   | West Midlands | 4 |
|   | Yorks and Humber | 4 |
|   | Northern Ireland | 3 |
|   | South East | 3 |
|   | Scotland | 3 |
|   | North West | 2 |
The Index also looked at the savings habits of men and women in each region, revealing some worrying trends in some areas. Overall the findings show that women are saving less than half that of men and in some cases, men have saved as much as 10 times more than women.
In Wales, Scotland, the North East and East of England, men have managed to save more than the recommended 12 weeks' worth of salary. Women meanwhile have not managed to save more than 7 weeks' worth of salary in any region and in four regions (Scotland, West Midlands, Northern Ireland and North West) women had only one weeks' worth of salary put aside.
 

 

Weeks

 

 

Men

Women

 

National average

9

4

Regions

East Midlands

9

4

 

East of England

13

3

 

London

9

7

 

North East

16

4

 

North West

2

1

 

Northern Ireland

9

1

 

Scotland

16

1

 

South East

9

2

 

South West

4

4

 

Wales

16

6

 

West Midlands

3

1

 

Yorks and Humber

4

6
Richard Theo, CEO and co-founder of Wealthify, says: "The purpose of this index is to highlight how badly people are protecting themselves against financial shock. Hopefully the index will help people recognise the risks they are taking by having inadequate savings. By comparing savings to salary we're showing the UK's savings crisis in a new light. Hardly anyone in the country is putting away the 3 months' equivalent salary recommended by financial advisers, let alone having a proper long-term plan. Something has to change. We launched Wealthify to make investing more accessible and to help people grow their savings rather than leave them languishing in traditional bank savings products with low interest rates. We will continue campaigning to highlight the fact that Britons need not only to save more, but take better care of their money too. If they don't, people's financial futures could be far from comfortable."
With savings rates, so poor, there's no wonder that the UK has lost the appetite for saving. Typical easy access cash savings accounts now earn as little as 0.01% return, or 1p per £100 saved. Even today's best available cash saving rates struggle to exceed 1% p.a. With inflation hitting 1% in October 2016, savers are seeing their cash reserves dwindling. Investing provides an alternative way to grow your money that can provide potentially higher stock market returns. To find out more, see what Wealthify can do for you.
The RSI is compiled from 2016 data, based on a sample size of 1,000 people aged 18-55 earning less than £50,000 a year.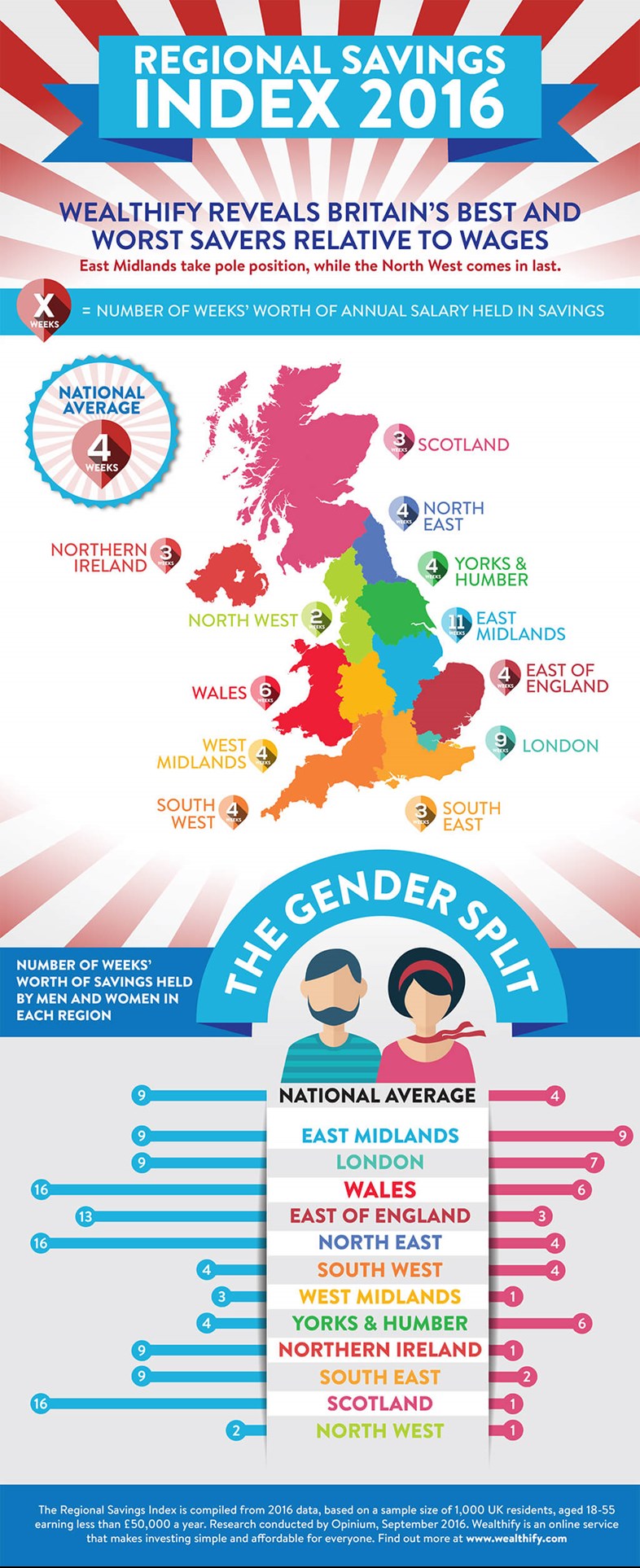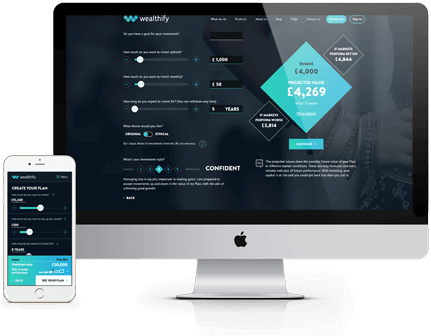 Investing is for everyone.
Including you.
Wealthify is the new way to invest your money.
Try it now
With investing your capital is at risk
The comments and opinions expressed in this article are the author's own and should not be taken as financial advice from Wealthify.