In the world of investing, a good performance track record is often a crucial measure used to judge your credibility as an investment service.

That's why we're excited to celebrate three years since we first started managing our customers' money. This key milestone in Wealthify's journey means we can now proudly present the all-important three-year performance results, across each of our five investment styles for our original investment plans.

We started managing customers' money during arguably one of the most uncertain economic periods in recent UK history. Over this three year period, we've delivered positive performance for customers across all of our original investment styles, in the midst of issues like Brexit. This goes to show that focusing on the long-term and ignoring the noise is a sound investment strategy.

Performance breakdown
Our performance for each original investment style from March 2016 to March 2019, inclusive of all charges, including our maximum fee of 0.70%, is as follows: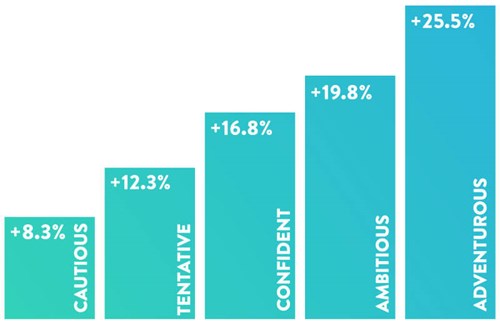 Past performance is not a reliable indicator or future performance 
How we did it
Our dedicated investment team, armed with powerful quantitative and qualitative analytical tools, spend every day analysing the investment landscape, watching out for potential hazards and searching for opportunities to deliver the best possible returns for customers.

Over the past three years we've been active in our investment decisions and have never shied away from going against the herd. We prefer to focus on our own processes and research to drive what we think are the best decisions to generate long-term returns.
 
Summary
We're naturally delighted with these results – and we hope you are too. Looking ahead, we're optimistic for the state of the global economy in the near-term and will remain focused on the opportunities that the ever-changing markets will offer. 
Your investments can go down as well as up and you could get back less than you put in.