If you're not particularly into your tech, you may not even have heard of the Internet of Things (IoT), yet many believe it is set to transform the way we live, and sooner than you think!
Some experts say that the internet of things will consist of a staggering 30 billion objects by 2020. If that's true, it will mean the equivalent of four IoT objects per human. That's a considerable feat, considering that in 2017 the term has barely made it into everyday language and many IoT products are only just starting to find their way into people's homes and lives.
So, what is an IoT product?
IoT is shorthand for ordinary objects that we wouldn't class as computers, that are equipped with chips, sensors and small amounts of computing power, allowing them to communicate with each other and the Internet. In terms of our homes, that could mean anything from a lightbulb, a cat-flap, a kettle, or your fridge. You may even have one or more IoT products in your life already, such as a smart energy meter or wearable tech like smart watches and fitness trackers.
So, what does the Internet of Things have in store for us in the years to come? Here's just a snapshot of the gadgets you can expect to see.
Smart meters & thermostats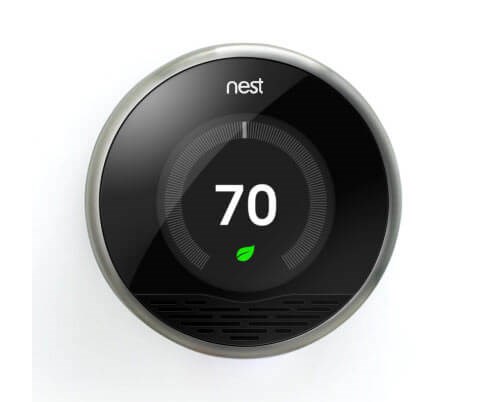 Credit: nest.com/uk
Energy companies, encouraged by the Government, are aiming to roll out 53 million smart meters to UK homes by 2020, so this could be your home's first IoT gadget. At their most basic, smart meters show you in real time how much energy you're using and how much it's costing you. The even smarter ones, like Google's Nest, go way further, letting you control your heating and thermostat remotely from a phone app, so you can turn the heating up or down depending on the weather, or off completely if no one is home. As well as helping to reduce our heating bills, smart meters can capture a mass of data that companies can use to analyse our energy usage and ultimately help us become a more energy-efficient nation.
Smart kitchen appliances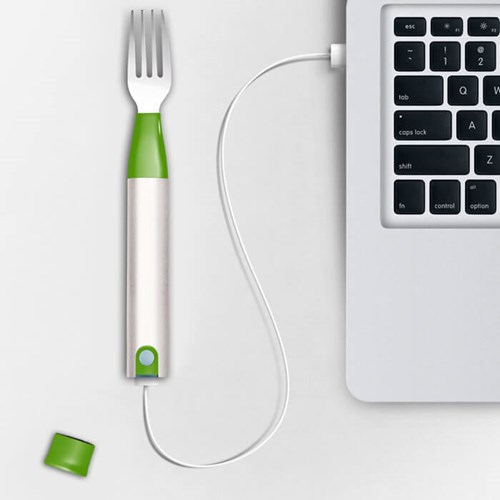 Credit: Hapi.com
What if your fridge could tell you when you're running low on milk or eggs and reorder you more? This is just one example of where smart devices are promising to assist us in our day- to-day lives. Samsung's 'Family Hub' fridge freezer features a giant touchscreen which lets you order groceries directly, as well as control the streaming of music and other services. Internal cameras allow you to check what you're running low on, so you can check via the app and swing by the shop on the way home. Smart kettles that allow you to remotely boil water are also widely available, but surprisingly few other IoT-enabled appliances have made it into the kitchen as yet. Among the innovations that have arrived are forks that tells you if you're eating too fast, egg trays that detect bad eggs and plates that monitor portion control.
Smart plugs & light bulbs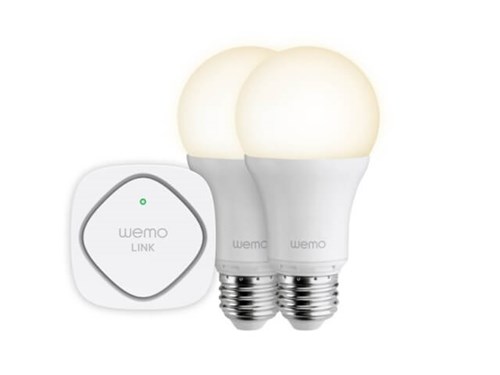 Credit: Wemo.com
Even if your appliance is not technically smart, WIFI-enabled smart plugs can provide some enhanced control over your gadgets with remote and timed switching functions. The app-controlled plugs allow users to, for example, turn lamps on and off if you're on holiday and want to deter burglars, or check whether they remembered to switch off their iron or hair straighteners. Similarly, smart light bulbs offer homeowners greater control, enabling you to remotely check if you've left the lights on upstairs, or time them to come on (or switch them on remotely) while you're away. You could even ask Siri to switch the porch light on when you get home at night, so you can see your way safely to the door. At around £60 for a two-bulb starter pack, they're on the pricey side, but as prices fall, these could be the next IoT product to hit your home.
Wearable tech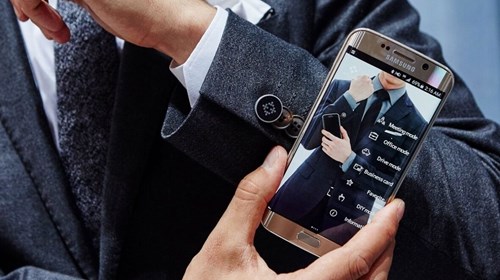 Credit: Samsung
Many of us already strap smart tech, like watches and fitness trackers to ourselves every day, but smart fabrics could be arriving in your home very soon. Among those already available are biometric shirts and sports bras laced with sensors to monitor your heart rate and workout, and a commuter jacket that enables the wearer to use gestures to interact with maps, dismiss phone calls and make contactless payments without ever touching their phone. Yoga pants that vibrate to help the wearer achieve the perfect lotus position and smart socks featuring pulse oximetry technology to monitor a new-born's heart rate and breathing, are also available online. Meanwhile, Samsung has released a smart suit that lets the user unlock their phone, swap electronic business cards and control other gadgets.
Personal assistants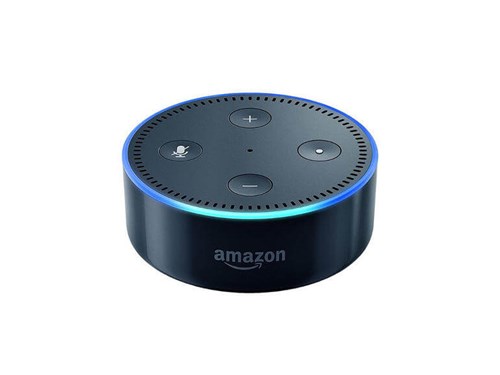 Credit: Amazon.com/alexa
Amazon's Alexa and Google's Home are just two examples of the increasingly popular smart hubs invading our homes. Acting both as speakers for streaming music and a voice-activated personal assistant, these hubs can carry out a multitude of tasks from finding the answer to a question, telling you a joke, or ordering you a takeaway. As we introduce more and more smart appliances into our homes, we'll be able to simply ask our chosen assistant to boil the kettle, order eggs, turn down the heating or dim the lights for us. And increasingly, online services are sure to embrace the technology too, allowing us to carry out any number of online tasks via our assistants. Wealthify, for example, is planning to allow customers to ask their home assistant to check the performance of their investments without even having to lift a finger.
Investments can go down in value and you could receive back less than invested.